Photo Galleries
I am storing and sharing all new photos in Google Photos albums, but I haven't moved over all the photos from my old webpages. These can still be accessed below.
trent.fi
Gallery containing photos from USA, Finland and Australia, up until 2009.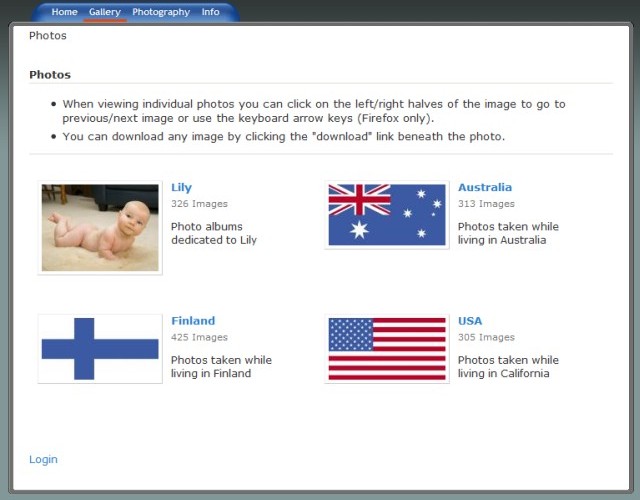 hurja.net
Gallery containing most of the photos taken while living in Finland.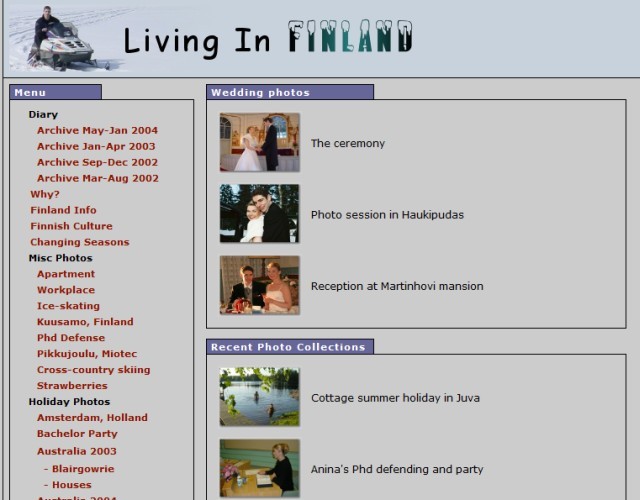 Note: These webpages are password protected. Please send me email if you want access.